Check Out Our Inventory and Specials Here
Heating & Cooling

No more uncomfortable temperatures

 

 

 
 




Window Defrosting

Abandon your window scrapers

 

 

 
 

Heated Seats

Add the factory option you always wanted or control your existing heated seats

 

 

 
 

2-way Paging

Be notified of vehicle engine status

 

 

 
 

Keyless Entry
Enjoy the convenience of unlocking your doors and trunk remotely

 

 

 
 

Vehicle Security

Protect your investment from theft and vandalism

 

 

 
 

Remote Vehicle Operation

Control vehicle functions such as door lock/unlock or engine starting by phone or internet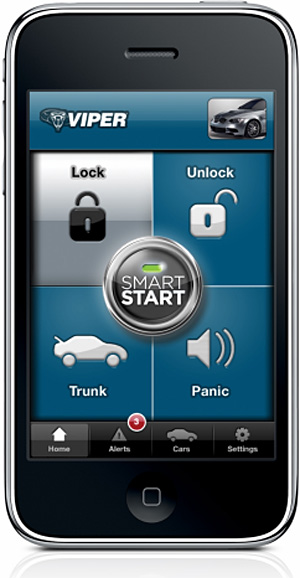 Did you know that you can start your car from your phone
Remember the winter days, where you would wake up and get ready for work and dread the moment you had to make the short walk from your front door to your car? The cold, chilly, air nipping at your cheeks and freezing your hands fumbling with the keys and then dropping the Radar Detectorunder the seat?. Or perhaps the very sticky, very hot, summer mornings that leave you aching for the cool air running from your car air conditioner. There is nothing worse than being freezing cold, or burning hot, and having to wait for your heating and cooling system to kick into gear. Well, kiss those days goodbye. Making its debut in the 1980's, remote start key less entry systems found their way to major markets. However, as technology advances car manufactures introduced more advanced and more user-friendly remote start, key less entry for automobiles. Now, you can start your car from the confides of your home, after making the quick trek to your car, you can enjoy a nice, temperature content, car ride! Perhaps you can recall running late to work, or an important meeting, only to not be able to peer through the windshield and you are forced to wait for your window to be defrosted. These days are all a thing of the past.
Undoubtedly, one of the most rewarding aspects to the Remote Start Key Less Entry is the ability to start you car from virtually anywhere, as long as the small box equipped inside the vehicle can retrieve a signal from the remote starter. Additionally, the remote offers a high level of security, and can be programed to alert you the moment your car is either hit, or broken into. Imagine, knowing something it happens, the very moment that it happens. This takes vehicle security to a whole new level.

There are a numerous of other reasons how a Remote Start Key Less Entry can be beneficial. Aside from the immediate alert in the event that your vehicle security is jeopardized, a Remote Start Key Less Entry can involve remote vehicle operation, defrosting, heating, and a two way paging for engine status. 

How does does this piece of technology work? Inside the vehicle is a small box, and as a signal is relieved from the remote starter, when the starter receives the signal from the remote, it activates all the systems that allow for the engine to start, heating and cooling system, and additionally locks all the doors as to prevent theft; a blinking light or horn signals a visual confirmation that it is working. Once the systems have been activated, the power to control your settings are literally right at your finger tips. 

Finally, say good bye to those cold winter mornings and or hot summer days! Leisurely be able to prep your vehicle to your needs, long before climbing in the front seat! As technology advances, so does the ease of being able to start your car using a remote, key less entry. Starting your car from an opposed location just got easier. If your car is installed and programmed to detect a key less remote start entry, you can now download an application for you BlackBerry or iPhone smartphone that will additionally start your car with ease of pushing a single button.